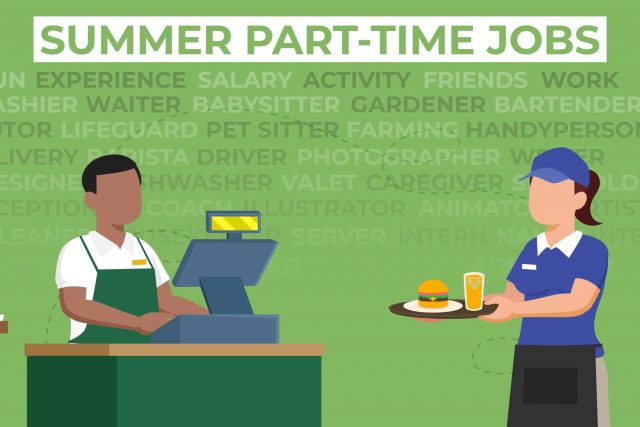 As we head into the summer, academic institutions are pretty much done and wrapping up the academic year. This is the perfect time for undergraduates to start looking for opportunities and get some productive employment during the summer rather than just vacationing all summer long.
So, in an effort to help out those undergraduates, here are some of the best options that they can look into to make use of this small window of opportunity wisely.
1. Lifeguard duty
This can actually provide many benefits, especially to undergraduates who have little to no professional experience. This is more of an option for people that have certain prerequisites to carry out this type of job.
You would have to be a proficient swimmer and not mind being outdoors for an extended period of the day. However, the job does come with a few perks including some good exercise, it keeps you focused and on the edge of your seat in case of any emergency, and is a great way of meeting new people on a daily basis.
2. Office assistant 
You will be responsible for preparing office supplies and setting up schedules for various people within an office. Listing such an experience in your CV is not too shabby because it shows that you have enough organization and management skills to take care of the office's needs as well as a few communication skills, which is always handy.
3. Intern
If you prefer something related to your preferred area of study you can focus on experiencing multifaceted internship experiences where you try out various bits of work from different departments throughout the internship.
This can help undergraduates gauge their interest levels within each type of department as they've got a feel for it within a professional setting, which is way more rewarding than other occupations that require no creative input and just pay you for your time.
Not to mention the added benefit of having such an experience on their CV, which will definitely help them stand out from the crowd, maybe they'll even secure a spot in the company.
4. Customer support
This kind of training will elevate your customer service and negotiation skills as you start to find out the best ways to approach potential clients with an idea. It will also sky-rocket your confidence levels.
Simply put, you will learn to find the right balance between talking to someone in a professional manner and mixing in personal pieces of dialogue to persuade them into thinking and feeling the same way that you do about what you're offering.
5. Social media
Businesses nowadays are especially concerned with marketing-related ventures and need some fresh ideas. This is basically because the experts on "what's trending and what's in style" nowadays are people within the same age group as those undergraduates.
This kind of summer training can also get undergraduates to think of different ways where they can creatively implement those ideas they have and help any firm they join, progress. A challenging yet fun way to spend the summer as undergraduates improve their overall professional and personal skills.