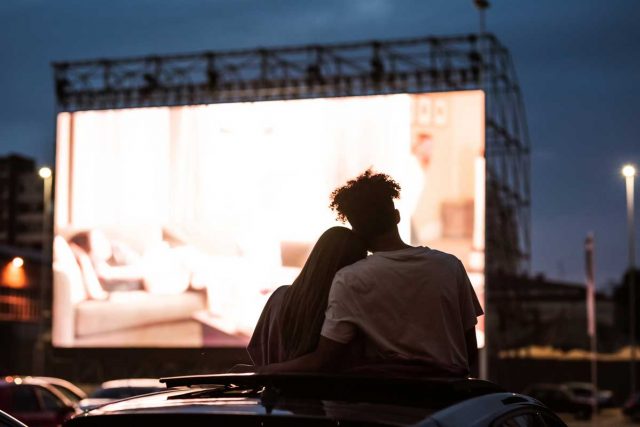 When we think of date night, we usually think of extravagant things and places that break the bank. We usually want to impress our partner by sometimes overdoing it. We're here to tell you that you can put a lot of thought and effort into a date without having to go over the top with cash. date night ideas 
The whole point of a date is to get to know the person, do something that can make both of you laugh and stimulate some conversation. So, here are ten great date night ideas that won't cost you much but will ensure you have fun.
1. Share more over a nice cup of coffee, it never goes wrong.
A casual conversation at Starbucks could actually be a thrill because sharing the love for coffee is always a great conversation starter. You can also play some fun games to get to know each other more, like truth or dare. If Starbucks is not the scene you were looking for, consider somewhere local, a hidden gem as they like to call it that'll be cheaper.
2. Share a sweet delicacy.
There aren't many things in this world that can sweeten an experience like desserts can sometimes. Nothing can bring you closer than sharing a dessert you both love together. It's all about setting the mood. date night ideas 
Sometimes the simplest of things can bring the most pleasure.
3. Prepare a picnic that will be loads of fun.
Preparing some food at home will definitely be a cheaper option. Not to mention how special it is to cook for someone. Plus, stargazing and opening up is an activity you shouldn't miss. It's a win-win situation really.
4. Go bowling or go-karting.
Anything that will basically get both of you physically engaged. All the mischief that comes from playing a game and the laughs that come with terrible game scores is always a fun way of teasing each other. date night ideas 
5. Go for an ice cream cone and a stroll around the park.
A treat and a walk that will satisfy both of your taste buds and get you practicing your listening and opening up skills. date night ideas 
6. Workout together.
As silly as that seems, working out together could build a great bond. Getting through the grind of a workout together is thrilling as you exercise side by side and challenge each other. A great date night and you've basically spent nothing, you're welcome.
7. Go to an escape room or arcade together.
You'll get a chance to strategize and work with each other to solve the mystery. The thrill of the spooks and scares will surely create long-lasting memories. Guaranteed to get you closer in many ways.
8. Go for a hike.
The crisp fresh air alone is enough to get both of you feeling all good inside, coupled with a beautiful view in an isolated spot where you can talk openly. Being out and about in nature has been and always will be a reinvigorating type of experience that will definitely get you both chirping like birds and will break the ice from the get-go.
9. Listen to your favorite music live.
You don't have to buy concert tickets to enjoy some live music. You could go to any of the sports clubs or restaurants that have live music playing each night or on the weekend.
10. Take your pets for a walk.
Bonding over pets and your love for animals can be a fun and cute little experience. You know what they say, if the pets are compatible, then so are the owners! date night ideas 
Killer Conversation Starters That Will Help You Talk to Anyone