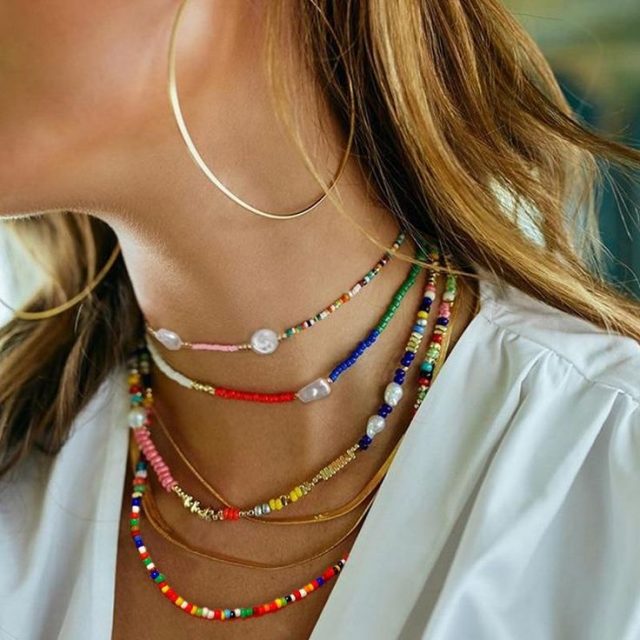 Summer '22 is everything you have been waiting for. Bold, confident accessories are amp-ing up style statements across the board. Play it your way, be selective or go full out for maximum effect!
Slim chokers, chunky chokers, chain chokers. Take your pick. Wear them from dawn to… well… dawn, and grab attention wherever you go. And cuffs. Don't we just love our cuffs. From sophisticated ear cuffs to unique arm and wrist pieces, we think it is worth staying slim and toned just to wear them well.
Bangles and bracelets are 'must have' items this season as well, from simple and sassy to seriously glam. Mix them, match them, and love them.