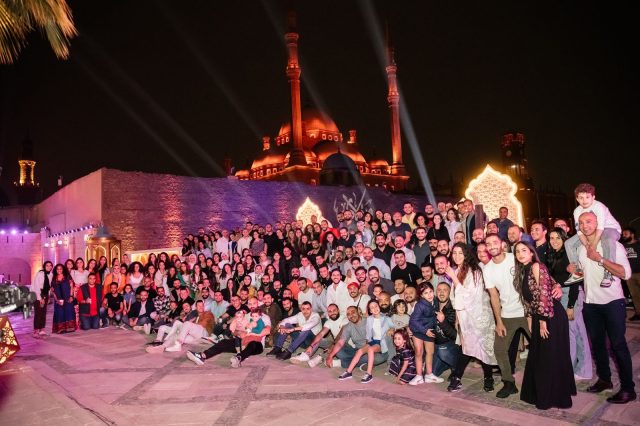 You know the right place is out there, waiting for you. That perfect family home, millennial studio, summer escape, or prime office location. But, try as you may, it seems to be impossible to track down.
With so many exciting new developments launching, it takes time to weigh up the possibilities, and although the resale market holds a lot of hidden gems, do you have the experience and patience needed to find a place that immediately feels like home?
It's time to call in the experts. New Avenue has everything it takes to deliver the solution you need. With a dynamic team of over 300 industry professionals offering the depth of expertise required to stay tuned to every subtle shift in the market, New Avenue has a mission to serve each client with the dedicated, personalized attention that gets results, time after time.
The New Avenue Edge
What sets New Avenue ahead of the pack? Each team member is considered part of the family, an ethos that resonates throughout the work process, enabling an understanding of the core needs of the home-seeker. New Avenue is aligned with the mindset of its clients, understanding their aspirations and requirements, and with its finger on the pulse of the market, is able to select a range of suitable properties with ease. Powered by a vision of being life-changers, the close-knit team is committed to offering support and guidance to its clients as they navigate the purchasing process, paving a smooth road ahead for their future success and happiness.
Properties to Enhance Lifestyle and Career
Home or office, or even a combination of both, any space must provide a nurturing ambiance geared to sustainable, harmonious growth, and connectivity. As our lifestyles rapidly evolve and transform, so must our environment. New Avenue holds an impressive portfolio of apartments, villas, and commercial spaces to cover diverse tastes and functions; from homes flexible enough to work for growing families, to office premises that could not fail to impress, and everything in between.
Through its privileged cooperation with Egypt's leading property developers, New Avenue stays abreast of what is coming up in the burgeoning array of gated communities, both in greater Cairo and on the idyllic North Coast. By having detailed information at just the right moment, you, the potential buyer, can benefit from being amongst the first to select from the prime properties available.
What does a home mean for you? Far beyond mere bricks and mortar, it is a place where you can raise your family, fulfill your dreams, and feel the warm familiarity of a place where you feel secure, protected, and inspired by the possibilities of life. That is why making the right choice is so vital. New Avenue can help you find your niche in a like-minded community, in an optimum location, with facilities and amenities created to offer a rewarding work/life balance.
Businesses prosper through being visible and accessible. Your choice of location gives out a clear message, so gear yourself for success by projecting the image your customers and clients can relate to. It takes foreknowledge to anticipate the spots that will become the commercial hubs of tomorrow, and New Avenue has this. Commercial property is an investment, in your time, energy, and resources as well, so take the risk out of the equation by letting the experts help find the retail, dining, or office space that will allow your enterprise to flourish.
Seeking out the spaces that matter in your life. This is what New Avenue does, so well.
Contact us:
Tel: 19212
Address: 7 Nazih Khalifa St., El Korba, Heliopolis
Email: info@newavenue-egypt.com