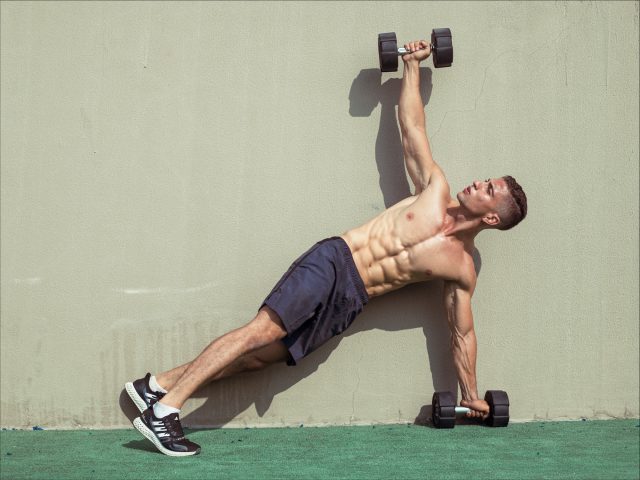 Certified personal trainer and nutritionist by IFBA Omar Fouad gives us tips on how to keep muscle gains with the right exercise and nutrition.
Scroll to see the video at the end
A lot of people are afraid of dieting during Ramadan, what is your take on this?
The most important thing you can do in Ramadan is to manage and keep track of your calories. This helps you stay on track to achieve your goal whether it is to increase your muscles or lose weight.
Another thing you can do in Ramadan is to monitor your timing of eating. This is necessary to avoid a spike in insulin levels that would happen suddenly due to the fact that you haven't eaten in a long while. What I mean by timing, is "when" a certain meal is consumed.
Make sure that high sugar foods are not the first meal you eat and instead eat a healthy balanced meal when you first break your fast to avoid that insulin spike. You can eat sugary foods, it just depends on when you eat them, and in this case, you can do it in between meals after you've had a full balanced meal of quality carbs, proteins and fats. Monitoring when a specific meal is eaten is necessary when it comes to dieting in Ramadan.
Also, you have to control how much you eat in one sitting. Avoid eating too much on the first meal so that you are able to stay on track and reach your goals without any complications.
Here's how to keep your muscle gains in Ramadan