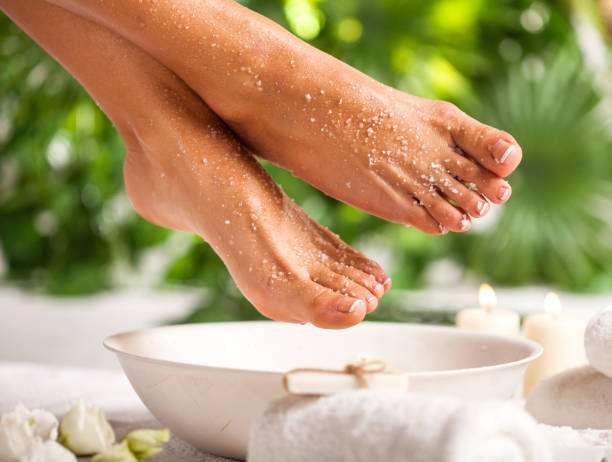 Our moms are always caring about their family's needs on a daily basis, running around the house, running errands and cooking so it's time their feet got some tender loving care! Here are six luxurious spa treatments your mom would enjoy on Mother's Day.
Prepare to have the softest feet as Emma Spa is known for its excellent variety of services. The Wax Foot spa will also help with blood circulation, in addition to improving skin texture.
Foot Reflexology- Veny Spa
Veny Spa is your number one call for foot reflexology. It uses ancient Chinese techniques that help and heal any pressure points that need attention, restoring the flow of energy throughout the body. Located in Dokki on Shams El-Din Street.
Boutique Spa in Zamalek offers amazing deals and special foot care with experts in reflexology. Perfect for toning the feet and invigorating the whole body.
Do you want luxury? Devarana Spa is the perfect place for you. It specializes not only in shiroabhyanga massage for head and neck, but it also has a 60-minute foot massage that will blow you away.
Located in Cairo Festival City Mall, with a wide variety of personalized spa treatments, Nev Spa is dedicated to delivering its clients a worthwhile experience. Treat your mom with the retreat of her dreams. 
The perfect foot spa escape, Mandara is your best one yet. They provide a wide selection of services with the footbath experience curated with selective oils to help maintain your foot health.