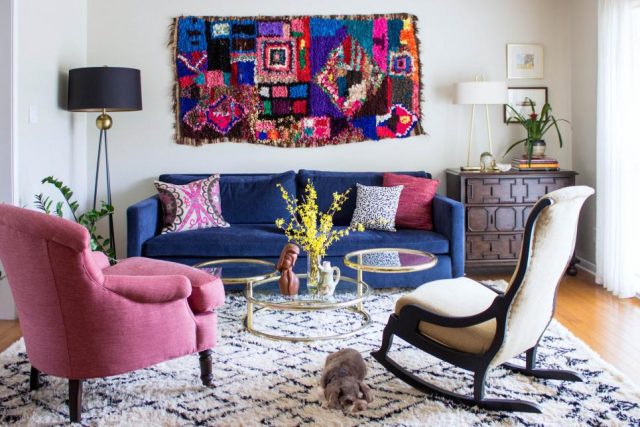 Let's face it our lifestyles have changed over the past year or so, and we are spending more time at home. It follows that what worked before may not be what we need now. Let's have a look at what we should get rid of, and why. Décor Trends to Ditch
1. All white and neutral minimalist décor.
While it may have been an easy design option over the years, our homes need to be a reflection of who we are. Are we bland, beige personalities, or are we vibrant, original characters with ideas and personality quirks? Décor Trends to Ditch
2. Open-plan kitchens and living spaces.
We need seclusion and more clearly defined spaces to suit the tasks that are now covered more regularly from home. If you can't do a major overhaul, use screens to create more privacy and purposeful spaces.
3. Fast furniture.
Put together in an hour or two, and often the pieces don't last much longer than that. Switch your low-quality generic pieces for unique finds that have staying power, even if you need to hunt them down in markets and small artisan workshops.
4. Matching furniture sets.
This trend has been dying for quite a while, so if you haven't woken up yet, now is the time. If your budget doesn't allow for changing pieces completely, invest in a colorful throw or two or swap a piece or two with friends. Team up a statement sofa or vintage bed with non-matching pieces that you fall in love with.
5. Industrial lighting.
This trend is fast making way for more natural and organic lighting options like rattan and cane. Overhead lighting pieces are becoming softer, and bigger, so make the switch now to revamp your space. Décor Trends to Ditch
6. Faux surfaces.
Tiles, linoleum and worktops have been faking more luxurious materials for ages. But seriously, who was convinced? Go for the real thing, wherever you can. Anything else will end up looking cheap and tacky. Décor Trends to Ditch