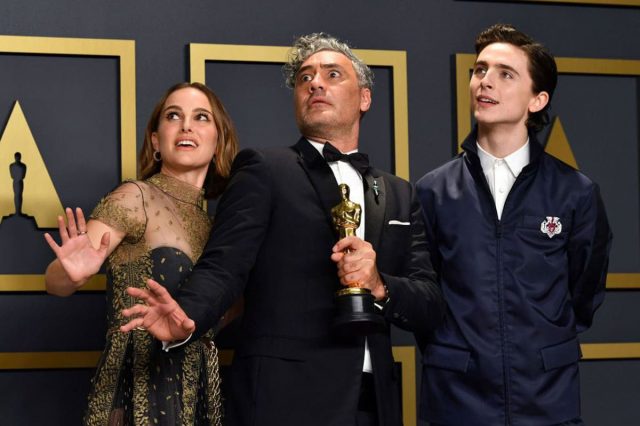 Coming a month later than usual, we have been eagerly anticipating seeing who will scoop up the golden statues for 2022. Yes, we know that choices can be very subjective, but we have our picks lined up. Oscars 2022
That being said, there are a lot of really outstanding films up for awards, so if you haven't managed to view them yet, it's time to do so!
Our picks:
Best Picture – Drive My Car
At just under 3 hours in length this is quite a watch. A recently bereaved film director ends up with a young female driver transporting him while working on a new movie. His initial reluctance gradually fades as they find empathy and understanding.
Subtle, well-crafted and sensitive, it is not your big-screen action flick, but beautiful cinematography and skilled acting bring an uplifting message. Oscars 2022
Best Actor – Will Smith in King Richard
Sure, we have always been up for a good Will Smith movie, but in King Richard he turns out one of his most inspiring performances ever as the father of tennis champions Serena and Venus Williams. And he did pick up a Bafta recently, so that is a good sign.
Best Actress – Jessica Chastain in The Eyes of Tammy Faye
Jessica Chastain has shown her immense talent and versatility in very diverse roles, and her portrayal of real-life rolling-in-cash televangelist Tammy Faye is convincingly real.
Although scandals of misuse of donations were the downfall of the empire she created with her husband, the film still shows how she captured the devotion of a multitude of followers. Oscars 2022
Best Supporting Actor – Kodi Smit-McPhee in The Power of the Dog
Painfully thin and brooding, this talented young Australian actor took on a challenging role in this film about a dysfunctional macho identity crisis, playing with seasoned actors like Benedict Cumberbatch and Kirsten Dunst, and quite frankly, aced it.
His restrained and understated performance shone with intensity, the deep turmoil of emotions can be seen simmering under the surface. 
Best Supporting Actress – Kirsten Dunst in The Power of the Dog
Kirsten Dunst handles the role of a mother trying to do her best for her son in an exploitive, misogynistic society to perfection. She draws you into her world and evokes empathy rather than judgment. One of her most convincing roles to date.
Best Director – Jane Campion for The Power of the Dog
This was a challenging screenplay to take on, it could have been a major fail in the wrong hands, but Jane Campion's commitment to her craft and willingness to deliver a raw and searing product paid off.
It took courage as well as experience and skill, and she came up with the goods.
Best Visual Effects – Dune
So often our favorite books disappoint when transported onto the screen, somehow lacking in the images we created in our imagination through the power of words. But Dune has captured every scene, every nuance to perfection, helping us relive the story minute by minute in glorious detail. Oscars 2022
The list of categories goes on and on, so we wish all nominees the best in their quest for an Oscar, and thank them from the bottom of our hearts for the painstaking hours they put in to bring us quality, insightful entertainment. Tune in to the Oscars on the 28th of this month to follow the excitement!